If You've Got a Message
Living in Ireland you get used to random strangers striking up a conversation with you. At first it seems very friendly. Whilst they want to know everything about you, it's very hard to find out about them!
One of the things I'm always surprised by is the curiosity about my Tibetan singing bowls. I imagined that this would be alien to most people in West Cork. I was very mistaken. Rather than shying away from this very esoteric art people are often familiar with them.
The features of the landscape and an instinct going back millennia all serve to contribute to that unique openness to what others may see as weird and whacky!
A Stoney Reception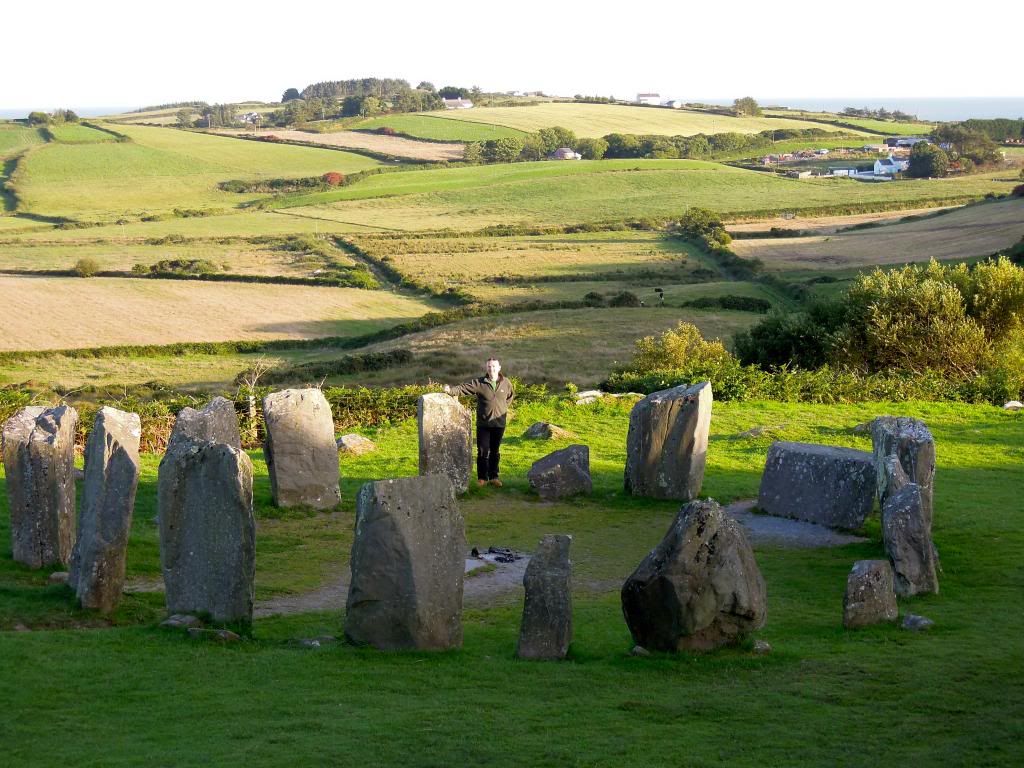 The Drombeg stone circle is a fabulously mystical place. I visited a friend who lived in Glandore who insisted on taking me there. He's a medium. It was my first exposure to the ancient monuments and features of the West Cork landscape.
It's very special and famed for its likeness to Stonehenge in the UK. Unlike Stonehenge, entry is free and access is unrestricted. It's also unlikely that you'll ever drown under a sea of tourists. It's not that it's unimpressive. It's a very popular site. It's just that there's an aura about the place that encourages quiet inspection and contemplation.
Steeped in History
It's set in amazing scenery and its origins are mysterious. There are the outlines of a couple of huts nearby. The features inside them seem to resemble a pit for cooking with water but we can only theorize about their true nature. Standing in amongst them it's quite easy to let your imagination run wild and to soak up some of the atmosphere of what it must have been like to live here.
I'll bet it was a pretty harsh existence. It's a beautiful spot with views of the surrounding landscape but it's also very exposed. Goodness only knows what form of offering went on in the stone circle itself. This extraordinary feature that blends in with the surroundings so seamlessly is part of the make up of the people who live in this area. Druids... Celts...
Singing Bowls and Bells
When I first worked in a school in Cork I discovered the difference between "Cork" and "West Cork." I started using the Tibetan singing bowls with special needs students. The students loved them but some of the staff where I worked were a little uneasy with their origins. It was even suggested that they had an association with summoning up spirits!
Where I trained in Kathmandu my Tibetan teacher told me that he gets this a lot. The Buddhist answer is that every religion has its bell to call you to focus your thoughts and this is just the same.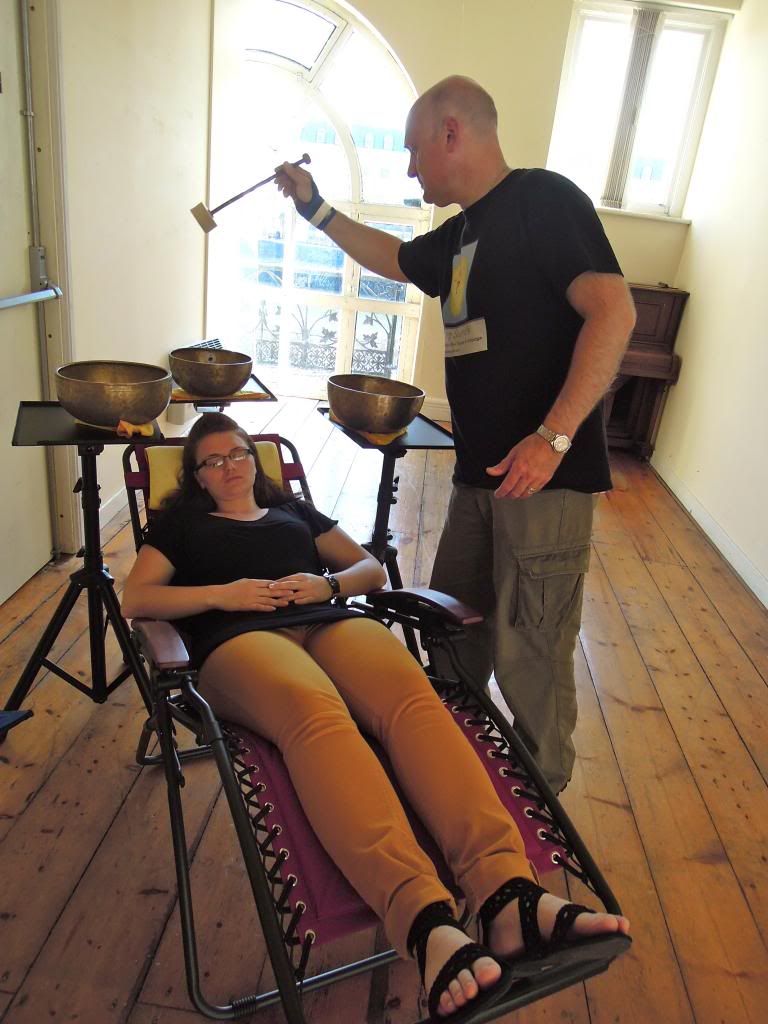 I imagined that when I moved to West Cork I would encounter a similar misunderstanding. On the contrary. I stopped in Ballineen one day and asked an old gent if I could put a flyer in the window of his workshop. He moved the paper backwards and forwards, trying to focus, before asking me what it was all about. I started to explain the Tibetan singing bowls. I had a little speech about Buddhism and meditation prepared. I'd got no further than a few sentences when he said,
"Ah yes. I know all about them! I spent time at a Buddhist retreat in Bantry and we used them there to meditate!"
And so my initiation in the West Cork mentality had started.
We'll Keep a Welcome in the Hillsides
West Cork is the place to be for experiencing and encountering new and experimental things. The more I explore the more that I find people are open to the idea of all kinds of philosophies. When it comes to specifics, it doesn't really matter whether you believe or not. The personal experience speaks for itself. Taking the Tibetan singing bowls, they produce a very calming effect. If you put them around your head and listen to their combined chimes then it's like scrambling your thoughts.
Rather than being wary of this kind of thing, people in this area seem to embrace it. Well, until I ask them to sing mantras with me, maybe.
Nothing New Under the Sun
It turns out that the ancient use of Tibetan singing bowls is quite acceptable here. I don't think anyone would turn a hair if I went and meditated in amongst some of the ancient monuments, chanting mantras and playing bowls.
It doesn't matter what you believe. You can do your own thing and still blend in. Sometimes people will join in. When they do they'll experience the magic of the bowls. More often than not, however, I'm the one who learns something from the encounter. Mainly I've learnt not to jump to conclusions and to try to reflect the accepting nature of the people around me.